"A feminist is a man or a woman who says "Yes, there is a problem with gender as it is today. And we must fix it. We must do better.""
Chimamanda Ngozi Adichie / TEDxEuston / We should all be feminists
During a week in the January lockdown we presented books on different topics on our instagram.
Each day we introduced a different one: introduction to feminism, childhood & teens, body & sex, critical masculinity, racism, gender and eventually our favorites.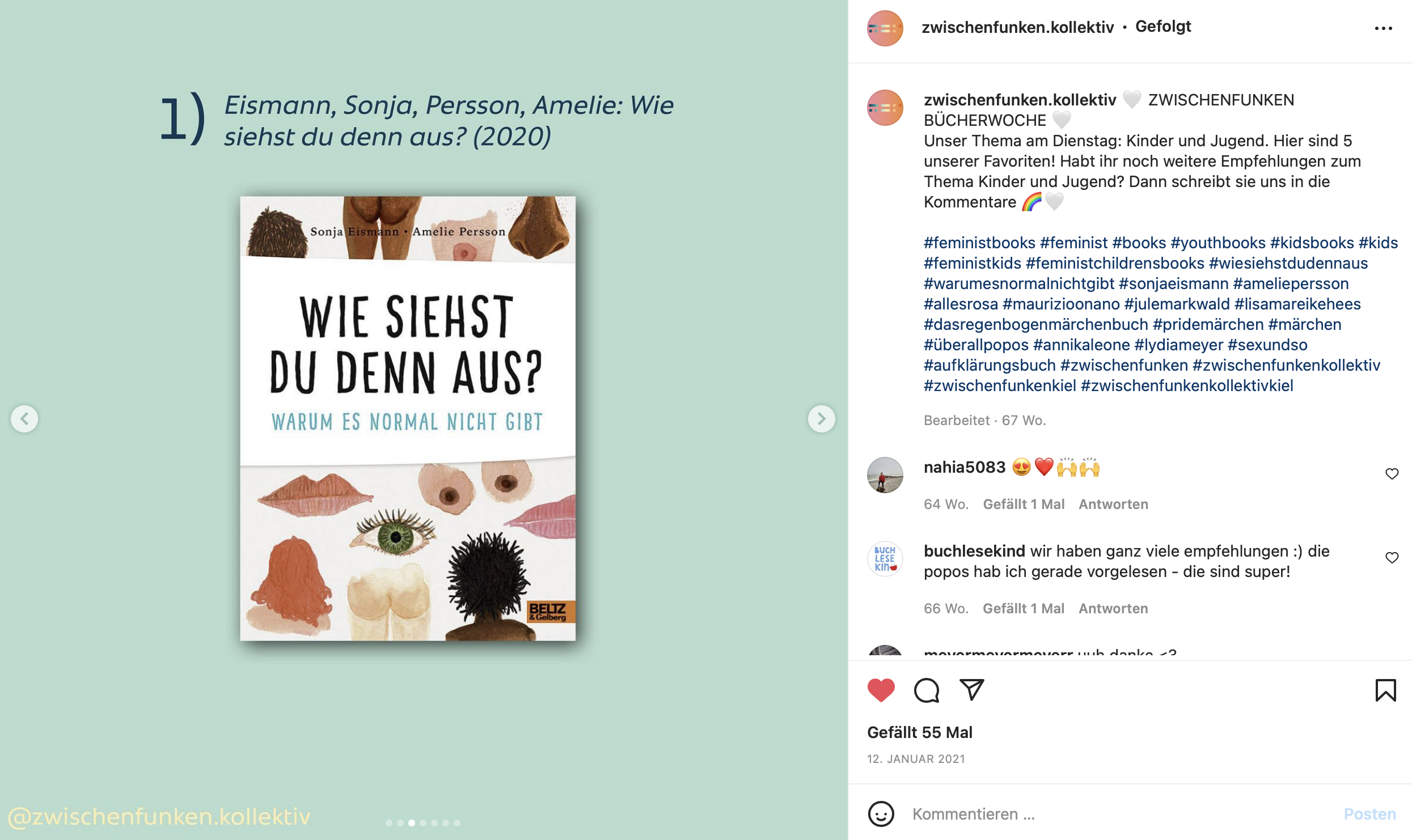 ←